Letting the kids creativity shine today. This morning my official helpers and I rolled out some fun sugar cookies to decorate in bright spring colors.
These cookies are topped with a simple flood icing that is always a big hit with my family, and with my co-worker too. Fill one bag with a stiff white icing to outline the cookies. Then add more water to give a thinner icing that would flow evenly over the cookies. Seperate into 4 equal portions and color as desired.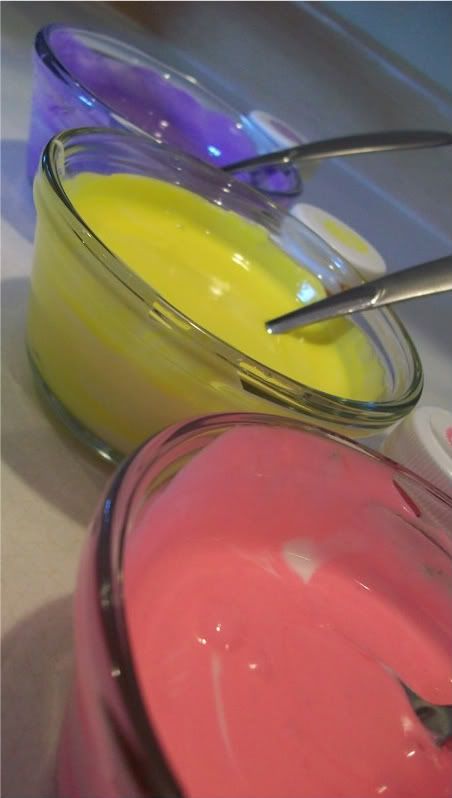 Put each color in a disposable piping bag with just the very tip cut off. Since the icing is thin, the smaller the better. For my kids to be able to use the piping bags effecively, I have to secure the back with a rubber band or twist tie or they will have icing all over the place coming out of the back of the bag.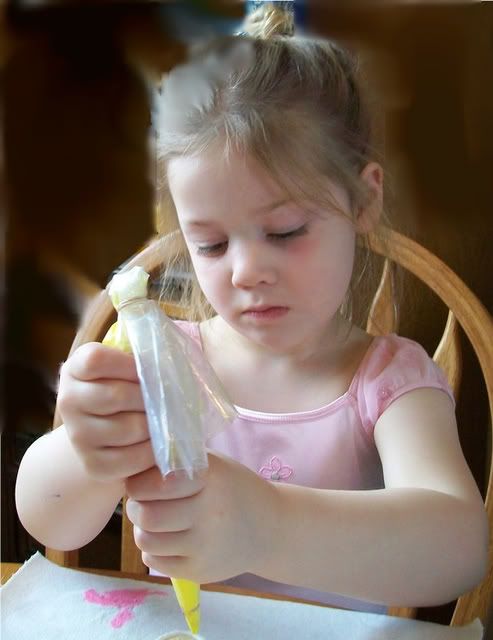 Now outline each cookie with the stiffer white icing. Then let the kids fill in the color with the flood icing, just like coloring a coloring book. My girls got creative with a few dots here and there. It was a lot of fun and they really came out pretty in the end.